Sacred Grain
2016 ︎︎︎ Print Design, Screenprinting, Letterpress, Book Arts
Sacred Grain is a love letter to rice.

In my family, rice is eaten daily. We cook Jasmine rice in a rice cooker that is constantly on the warm setting. My grandma has been known to say that if she doesn't eat rice for a day or two, she feels like she's missing part of herself. My family and I tend to pair any meal with Jasmine rice, even if it isn't a Thai dish. Fried fish and rice? Yes please. Grilled sausage and rice? For sure! Omelets and rice? Absolutely!

When rice is an addition to a dish, we will prepare nam prik to go along with it. The type of nam prik my family always has in the kitchen is made with fish sauce, garlic, lime, Thai peppers and ground in a kruk.

This handmade zine series of five explores topics of rice deities, recipes, and various mythologies of Southeast Asian countries. Also included are personal stories and contributor stories from each country as well as their own rice recipes. Techniques in book arts, letterpressing, and screenprinting were used to bring the zines to life.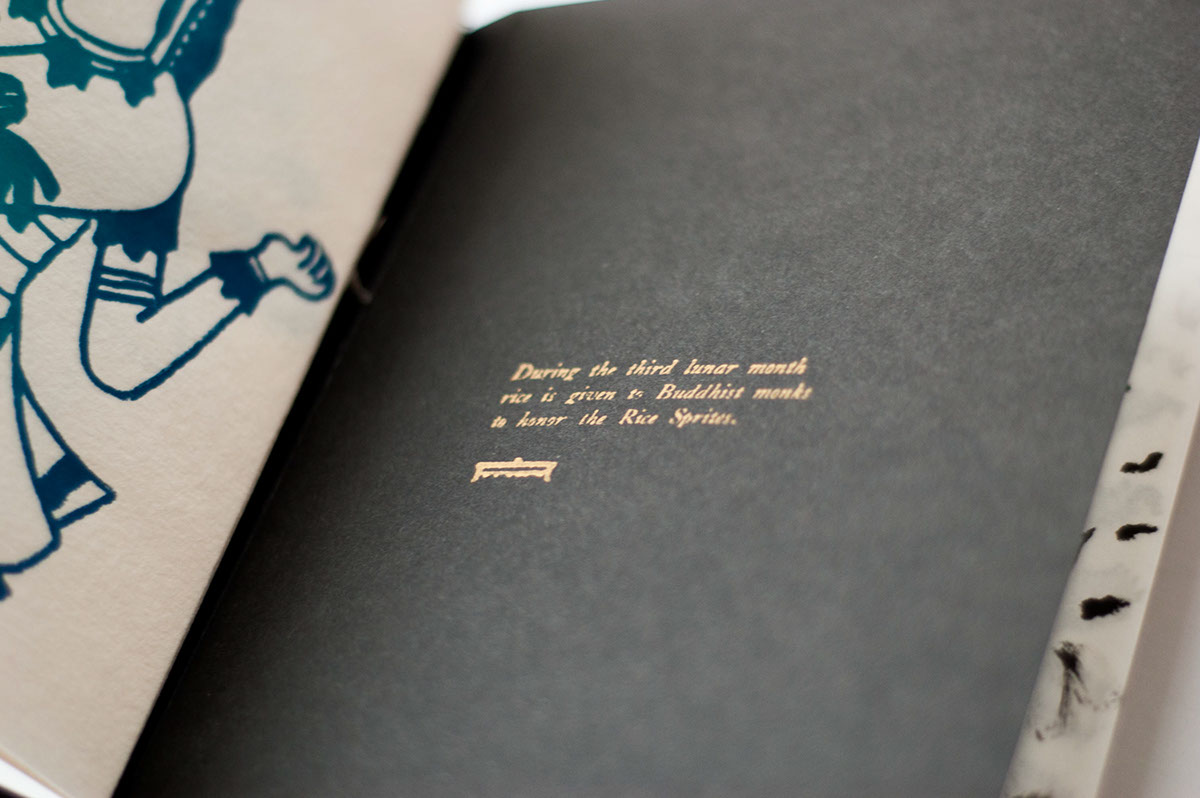 Thanks for stopping by! ︎