She Shreds x Reverb: Tones of the Unknown
2021–22 ︎︎︎ Art Direction, Branding Identity, Digital Design, Video
Art direction for Reverb's Tones of the Unknown campaign. I was part of each step of the process from creating the shot list, to editing the video, designing the editorial, and sending the finished product to the client. The branding for this campaign is playful and lighthearted to match with the excitement and spontaneity of unboxing colorful pedals and demoing them on the spot.
Studio:
She Shreds
Client:
Reverb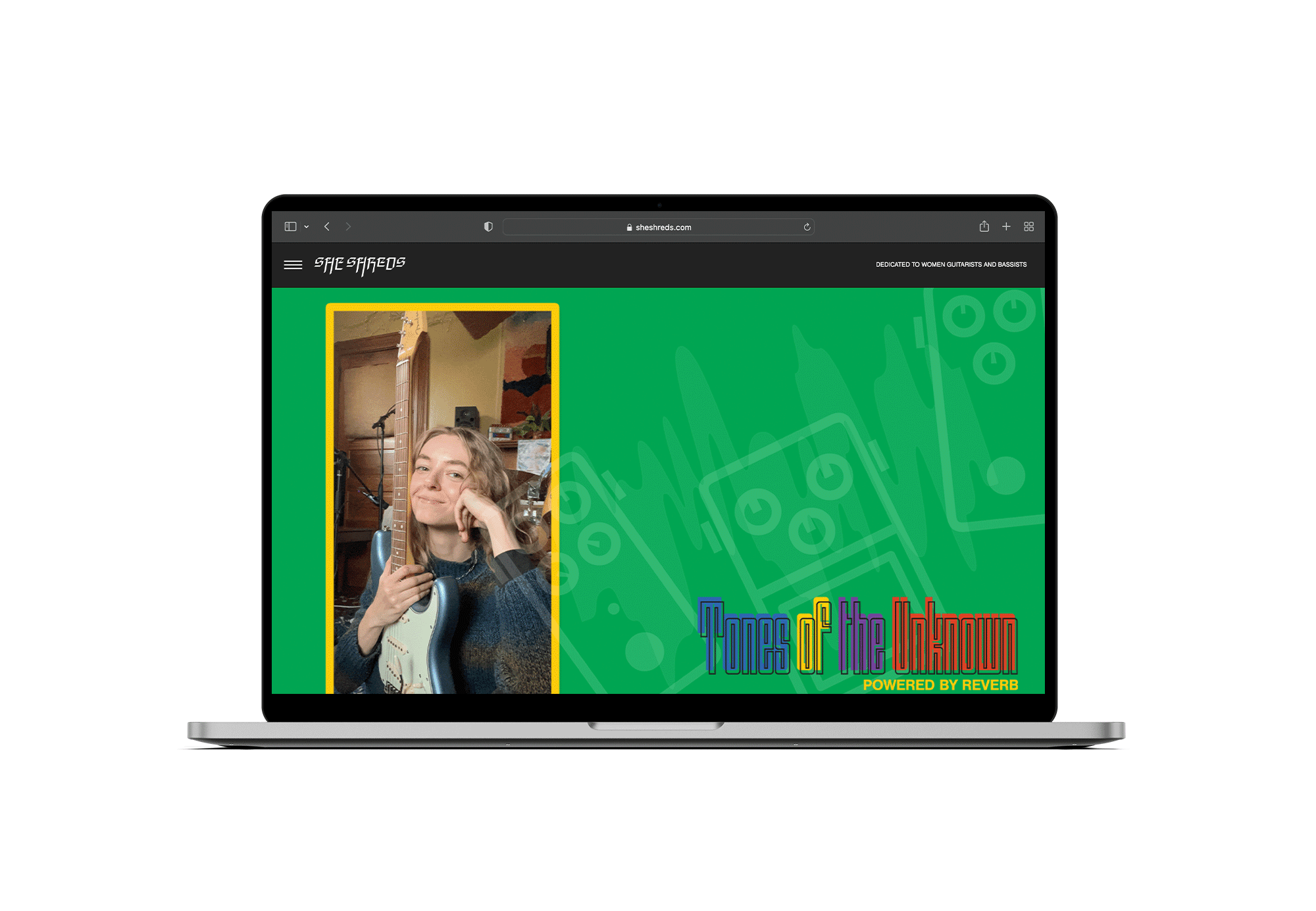 Thanks for stopping by! ︎